An Ace App to take the bore out of chores
We tried out a very 21st century way to sort any problem in your home.  A mobile app from the people at Fantastic services who have built a cracking  home services app.  Could household bliss be a tap away?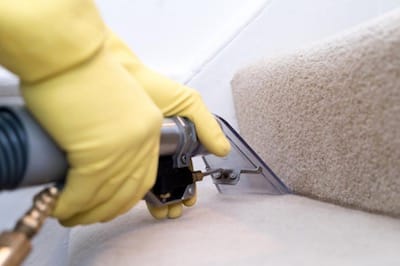 Beige carpets and young children don't mix at all well.  Trust me,  I am speaking from experience.  Since we had our kiddies, our gorgeous carpet has had all sorts of foodstuff barraged at it and I am convinced even at one stage, it caught something akin to carpet measles… thanks to the myriad of kids playing on it.
Fast forward to last week where a dropped glass of wine and muddy shoe footprints officially killed our carpet..dead
It couldn't go on.  We knew that we needed help to bring the carpet back to life. (if that was even possible).  Normally I would have rushed to Facebook to plead with my friends to recommend a carpet cleaner, but this time, I thought I would try something a bit different.
One of my neighbours had recently started to use a home service mobile app called GoFantastic to tidy up their garden.  I had installed it on a whim when they told me about it, but it had languished on the phone for some time . ( among another 30 apps that I still need to try)
The App Booking experience
The GoFantasic app promised on their website to "clean, fix help and take care of everything" so I thought I would give it a go and share my experience.
I fired it up and in less than 4 minutes,( yes I timed it)  I had carpet cleaners scheduled to visit the following Monday at 2pm sharp.
On my iPhone, the booking experience is surprisingly good. The GoFantastic app is a lovely native application, which is fast and responds quickly.  They have also kept the design really simple and minimal so it's pleasing to the eye. Good design means that they have put in some strong clear images and have kept the fonts nice and large to make it clear all the potential services that they offer.
There is even a "live chat" feature which can be called on if you need more info and lets you text chat with their operators for more help.
I didn't need the extra help though.    For my booking on the app,  there was no need for any human input at all. The app got me signed up and had the appointment placed in no time.
Choice of prices
The price is calculated by the app based on a set of questions that it asks you about the service you want.  These questions would normally be asked by someone on the phone, so I really liked the time-saving feature, by just automating this part of the process to keep the friction down.  I particularly liked the way that have been inspired by the Tesco app and give you a variety of prices depending on what time you want the service.  If you want it on the weekend ( presumably where they are really busy) then it costs a bit more.
The Service
The carpet cleaner (called George) arrived bang on time and I was really impressed with how thorough and good he was.  He didn't say it but based on the state of my carpet.  I am pretty sure he was wondering whether we were secretly harbouring a herd of baby elephants and whether he needed to alert the RSPCA.
He inspecting the other rooms, advised us on what he was going to do, ensuring to note any obstructions that we should move to get the best result.
He cracked on and 3 hours later, our home was transformed…  As you can see from some of the images below, our carpet was miraculously rejuvenated. Footprints and stains were gone! It event looked like our beige carpet was now several shades lighter.
Since we had already paid via the app – it was job done.
What I learned from using a Home Service App
I don't know if you noticed but home services (aka ServiceTech) are going through somewhat of a digital revolution at the moment.  What started with the dedicated  laundry apps has sunburst into a plethora of websites, services and apps that can cater to any potential home service need.
I discovered there were a lot of home services that I would love to take advantage of – getting a handyman in or even a decluttering service.  Using this app just meant that it was much easier to get these things done which I otherwise would have spent time on trying to find the right people and worrying about the quality.
My experience with Fantastic services was flawless, so I can see this being the way that in then next few years all of our services will be delivered via app.  Waiting on the phone and scouring for recommendations will go the way of the home telephone.     When it come with creating that perfect home sweet home, you need more than fantastic – you need easy and convenient, and they have nailed that for me.
Check out the GoFantastic IOS or via the   GoFantastic Android Play Store if you want to try it out yourself.
Image Credit: Stair Cleaning image courtesy of Fantastic Services ( my own version looked a bit rubbish)